Thursday, June 23, 2011
Posted by

Kat C.
at 11:52 AM
0 comments

Sunday, June 5, 2011
On my lazy Sunday morning reads, I came across
this article
about hot dogs styles in different cities in the U.S. But, lo and behold, there was no mention of Key West! What a crime.
Everyone who's anyone in Mile Zero knows that we have the best--and weirdest--hot dogs. And for all their off-the-wall ingredients, you'd better believe they taste damned good.
Don't believe me? Just check out
the list of our signature hot dogs
. Or get a gander of our Island Dogs below.
Nommy nom nom.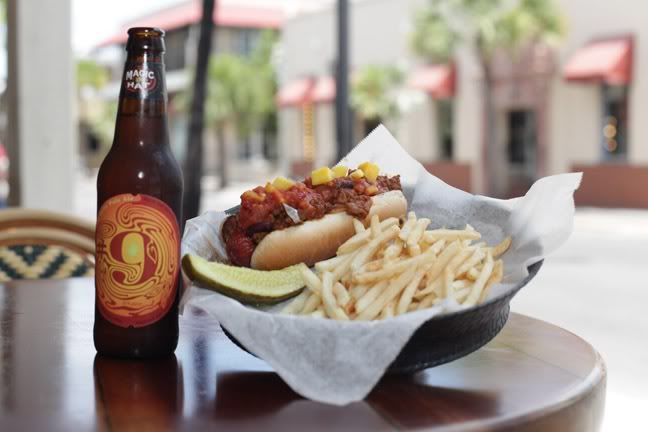 This yummy Island Dog features a traditional chilli dog topped with fresh
mango salsa. Read it and weep, people. Read it and weep.
Posted by

Kat C.
at 1:46 PM
0 comments